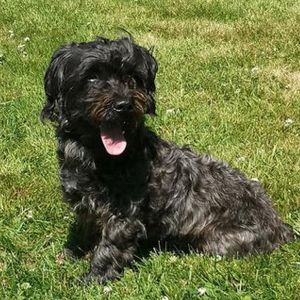 Teddy
Male Crossbreed, 3 years old
Suitable with Children – No Children
Suitable with Other Dogs – No Other Dogs
Suitable with Cats – No Cats
Suitable with Other Animals – Not suitable
Little crossbreed Teddy joined us recently.
He is a bit anxious and is still settling in, but it's not hard to see that Teddy is a total sweetie.
He has just turned 3, loves his grub, and adores cuddles.
Teddy would like to live as an only dog, with someone who is home all day, young at heart and able to give him walks, and who has the patience to bring Teddy on and build his confidence so that he can enjoy life to the full.
Anyone who has the time to invest in Teddy will find him a loyal and devoted companion.