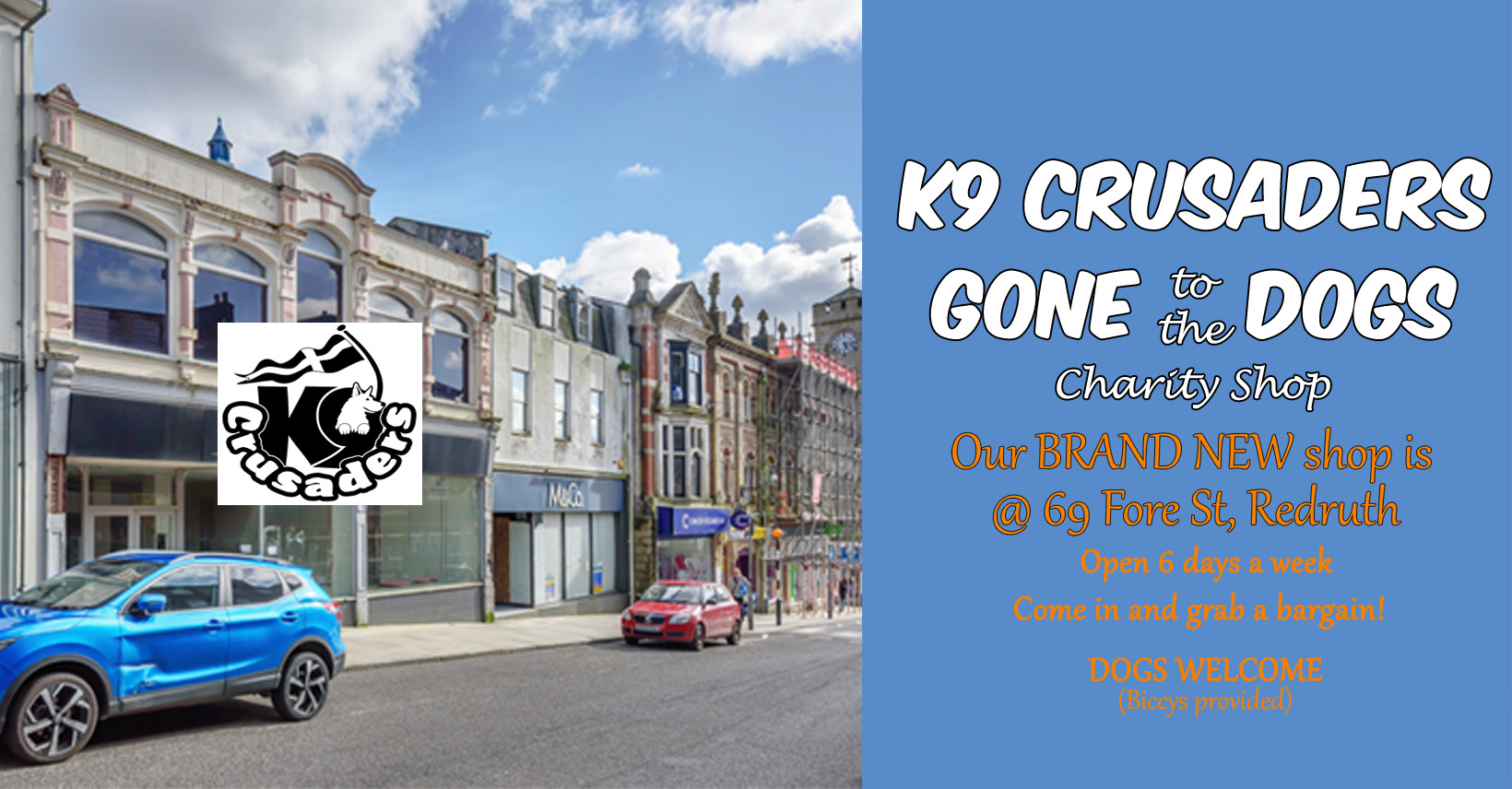 We are in the old Peacocks building  ( 69 Fore St) and it is full to bursting with bargains.
DVDs 4 for £1              Books 5 for £1                Ornaments
Clothing from £1          CDs 20p per disc                  Kitchen items
Toys                       Electrical Items             Pet Supplies
Furniture also available
OPENING HOURS
MONDAY 10am – 4pm
TUESDAY 10am – 4pm
WEDNESDAY 10am – 4pm
THURSDAY 10am – 4pm
FRIDAY 10am – 4pm
SATURDAY 11am – 4pm
SUNDAY CLOSED
Any donations of clothing, bric-a-brac, cds, dvds, small items of furniture would we very welcome so before you chuck it think of the dogs!!
Hope to see you there very soon.