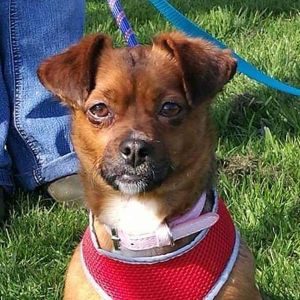 Martha
Female Chihuahua x Terrier, 7 years old
Suitable with Children – No Children
Suitable with Other Dogs – No Other Dogs
Suitable with Cats – No Cats
Suitable with Other Animals – Not suitable
This little girl is Martha, a Chihuahua/terrier mix aged around 7 years.
You may notice that Martha's face doesn't quite sit 'right'. Martha has not always enjoyed the kinder face of human nature. There are emotional and mental scars, too. She is wary of strangers, and instantly defensive where men are concerned. That said, once she knows and trusts you, she is the sweetest, most affectionate little dog who loves cuddles and a lap.
We know Martha cannot live with cats, and she'd prefer to be the only dog so she can have all the attention and cuddles, but of course we are still getting to know each other.