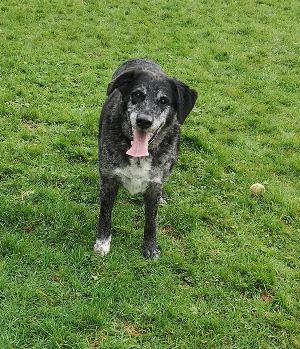 Jazz
Male Crossbreed, 7 years old
Suitable with Children – No Children
Suitable with Other Dogs – Under Assessment
Suitable with Cats – Untested
Suitable with Other Animals – Not suitable
Life for much loved dogs Jazz and sister Blue changed forever when their mum took ill.
For the last few years, as their mum battled her illness, this tragic pair have not had the life we would all want for our dogs.
When they came to us, we were told that Jazz may have an eye condition.
We lost no time in getting a veterinary assessment for these happy, affectionate dogs.
It turns out that Jazz is fine, but after being separated from his sister for a long while while she convalesced from surgery, we have found that they are happiest when they can live being to only one, and getting all the attention for themselves.