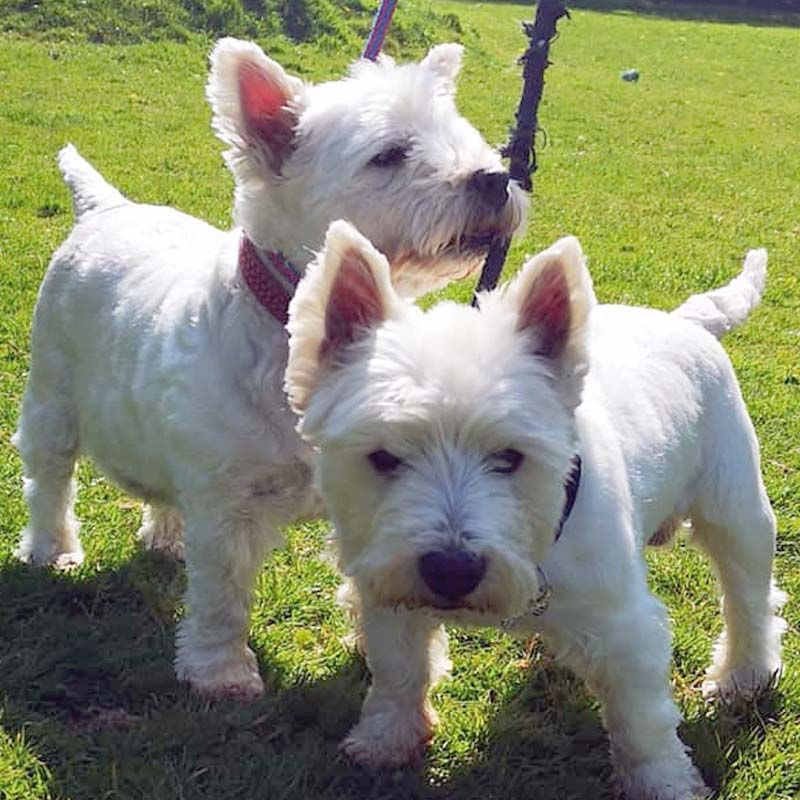 Charlie & Sophie
Male and Female Westies, 12 years old
Suitable with Children – No Children
Suitable with Other Dogs – No Other Dogs
Suitable with Cats – Untested
Suitable with Other Animals – Unknown
Westies Charlie, aged 12 years, and Sophie, aged 8 years. Charlie is deaf, so takes his cue from Sophie. Both have been enjoying a very thorough sniffing session as they acclimatise to their new surroundings.
They are very much a pair, so we are looking to find them a quiet retirement home together, no children or other pets, please.
A lawned secure garden is a must for these two, as they love being outside, just 'mooching'.
Both will attempt 'zoomies', with Sophie being rather more successful.
They do enjoy a walk, although Charlie's is more of an amble.
They would prefer to have someone who is at home, or home most of the day.