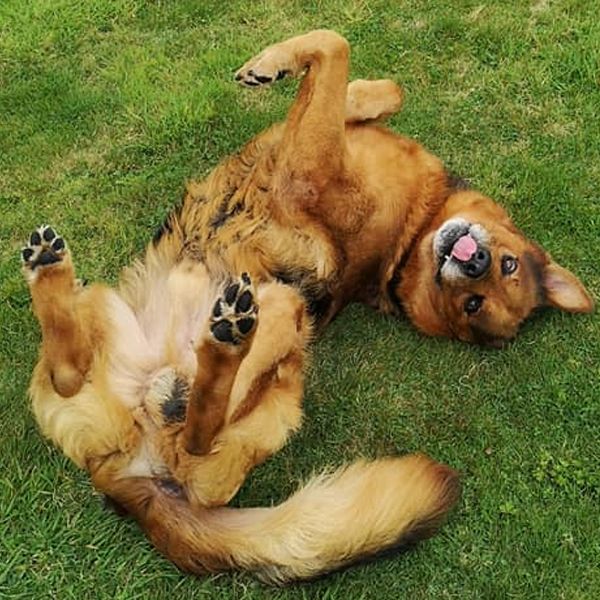 Jake
Male Rottie x Husky, 7 years old
Suitable with Children – No Children
Suitable with Other Dogs – No Other Dogs
Suitable with Cats – No Cats
Suitable with Other Animals – Not suitable
He is getting more talkative by the day, chatting away to us in typical Rottweiler fashion.
Jake would like to find an adults only retirement home, as an only pet, with a best human mate for gentle walkies, and a nice garden for rolling about in!
Previous experience with Rotties would be an advantage.
Jake is a big boy, and is still very strong. He's a bit choosy about doggy friends, so needs a confident, capable handler.
Invest time and love in this gorgeous boy, and he will be your best pal ever.