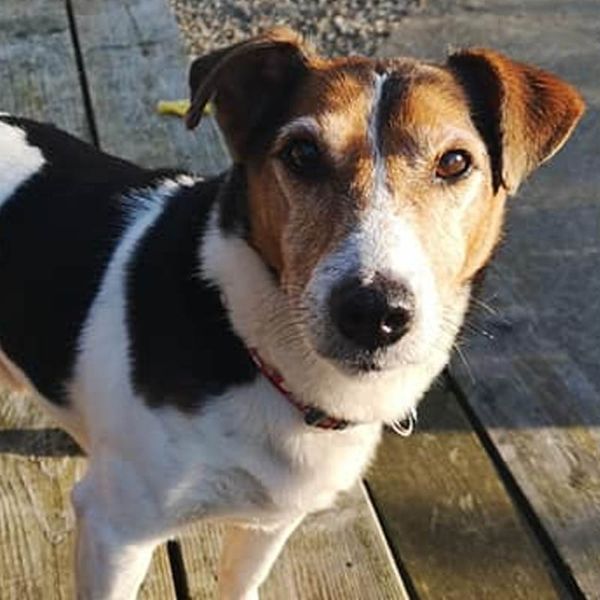 Nigel
Male Jack Russell Terrier, 10 years old
Suitable with Children – No Children
Suitable with Other Dogs – No Other Dogs
Suitable with Cats – No Cats
Suitable with Other Animals – Not suitable
9 year old Nigel has spent lockdown convalescing after having a mass removed. He has been the perfect patient!
Nigel is an active, lively little chap who knows his own mind.
He loves walking, and his pace can certainly be described as 'brisk'!
Nigel loves the attention and companionship of adult humans, but is a bit of a wind up merchant with other dogs, so it's best to steer clear!
Nigel would appreciate a secure, dog friendly garden in a home where he is the only pet. He's not interested in toys, but loves to run and play tag with humans.
Nigel must be kept on the lead for all his walks, this is a condition of his adoption, and is non negotiable.
All in all, Nigel is a fantastic little dog, and would be a great companion for an active single adult, or a couple.