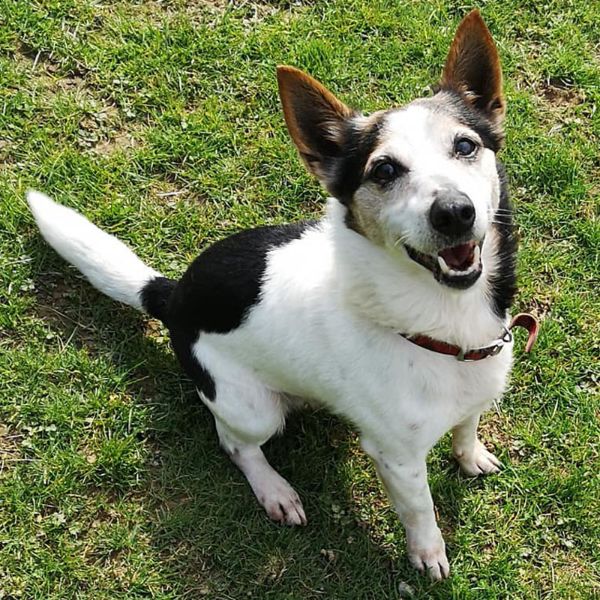 Woody
Male Jack Russell Terrier, 12 years old
Suitable with Children – No Children
Suitable with Other Dogs – No Other Dogs
Suitable with Cats – No Cats
Suitable with Other Animals – Not suitable
Older boy Woody is a very small Jack Russell who has been overlooked far too often.
Like many Jacks, he's a quirky, feisty little guy, and of course being in double figures doesn't mean he has slowed down any!
He's an active, busy little dog, happy in his own world. He is constantly on the move, darting here and there, investigating an inviting smell here, a toy there. Catching him in a moment of stillness is a work of art!
He has been slow to let in strangers, but if you are willing to invest time in Woody, and win his trust, the rewards are there for all to see. I'd describe him as a 'late developer' in terms of his relationship with the wider environment, and the other species inhabiting it, including humans.
Woody's mind flits about just as much as he does. A few seconds of focus, and he's off again. Those precious seconds are your chance to start creating a bond with him.
Woody doesn't really like being picked up. As for cuddles, if he wants your lap, he'll land on it and make himself comfy!
Woody would love a secure lawned garden for running around, and an adults only home as an only pet. He would suit an active single person, or a couple. Patience, calmness and a sense of humour an advantage.