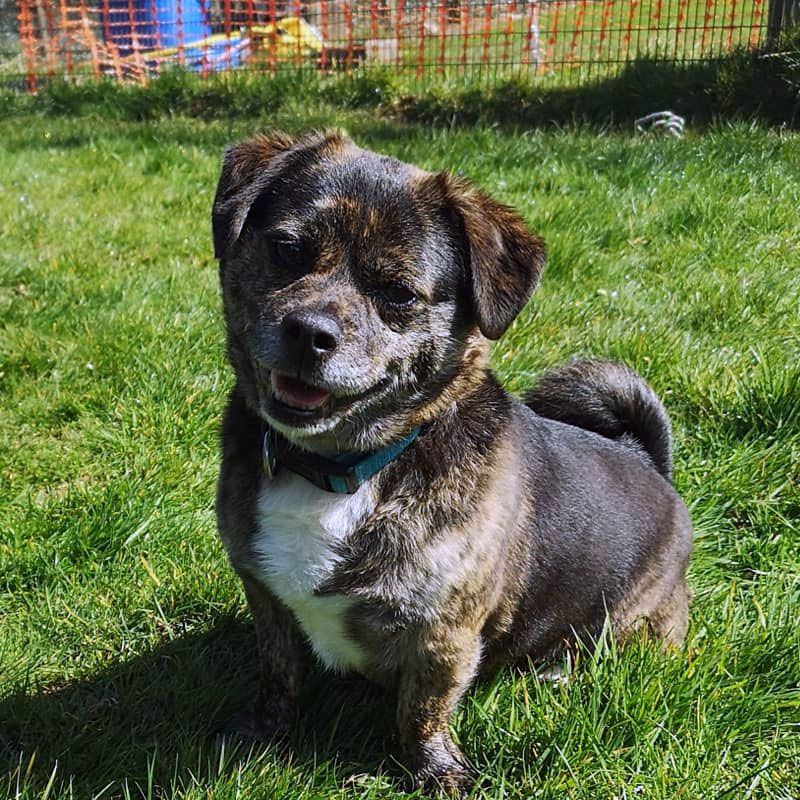 Benson
Male Pekinese x Jack Russell, 6 years old
Suitable with Children – No Children
Suitable with Other Dogs – No Other Dogs
Suitable with Cats – No Cats
Suitable with Other Animals – Unknown
This is Pekinese/Jack Russell mix Benson.6 year old Benson loves human attention, company, companionship and cuddles-but don't be fooled by his 'butter wouldn't melt' expression! In his mind he is 100% Jack Russell-he just got the wrong body!
He will play fetch with a tennis ball for as long as you have the energy to throw it, and he loves his walks.
A happy, confident little dog, Benson knows his own mind, and he's no pushover. He can be bossy and domineering, if he thinks he can get away with it.
He will largely ignore other dogs, but will give as good as he gets from any dog looking to start trouble, or any dog getting a bit too close to him, especially if there's food or treats. Just like Joey from Friends, Benson doesn't share food!
He is not tolerant of children, so his ideal home will be as an only pet, with a lawned garden area where he can run and play ball, with a single adult or a couple who have time to give Benson the attention he craves.
He has the potential to be a wonderful companion.