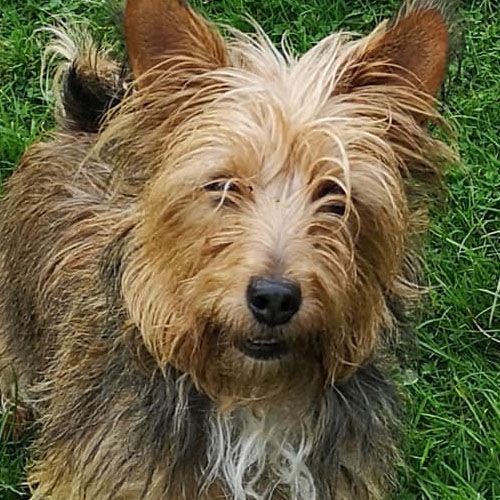 Benny
Male Yorkie x JRT, 5 years old
Suitable with Children – No Children
Suitable with Other Dogs – No Other Dogs
Suitable with Cats – No Cats
Suitable with Other Animals – Unknown
Life hasn't been kind to Benny, resulting in a loss of trust. Benny is healing slowly over time, but he is initially quite reserved with strangers, and slow to give of himself.
With those he feels he can trust, he is quite the extrovert, a comical, affectionate, fun loving little dude, and a great companion.
Benny doesn't like other dogs, and can be very vocal in expressing his disapproval.
When out walking, he feels compelled to defend a female owner/handler from any and all human males within his range of vision. He does this by planting his paws firmly, refusing to move, and barking his head off at the hapless males. He doesn't behave this way with us, but he does out in the wider environment with other handlers, so new owners will need to be willing and able to work with our recommended trainer.
Poor Benny also suffers from Alopecia X, almost certainly inherited from his Yorkie line.
It doesn't bother him, or irritate him, but it does impact his hair growth spasmodically. We think he is beautiful in spite of it.
Benny really is a fabulous little character and a wonderful companion. His special someone is out there somewhere…
Adults only and no other pets for Benny, please, must be committed to working with the trainer to help him overcome his anxieties in the wider environment. A secure, lawned garden is a must, as he loves to be outside, and enjoys running and playing football.