Welcome to our Memorials page, where all our beloved furbabies can be remembered with love.
Losing a loved one is always hard, but as long as they are remembered they are never truly gone. Join with us in celebrating the life of these precious souls. All the dogs below are rehomed by K9 Crusaders.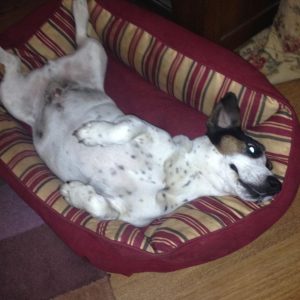 Scooby
Date: December 12, 2019
It is with a broken heart that I am sending this to let you know that Scooby died tonight. he was so special given to you as his previous owners had grandchildren and said he would bite!!! This little dog gave nothing but love from the minute I had him, adored by my 20 month granddaughter whose side he never left and she loved him. It was a privilege to give this little dog a home. our hearts are broken to have lost him leaving a gaping whole in my family.
← Back to RAINBOW BRIDGE MEMORIALS

If you wish to have your beloved pet added to our list of memorials then please email us at k9crusaders@btinternet.com quoting "Rainbow Bridge" in the title. Please feel free to add a photo, date and any message you would like included.