Welcome to our Memorials page, where all our beloved furbabies can be remembered with love.
Losing a loved one is always hard, but as long as they are remembered they are never truly gone. Join with us in celebrating the life of these precious souls. All the dogs below are rehomed by K9 Crusaders.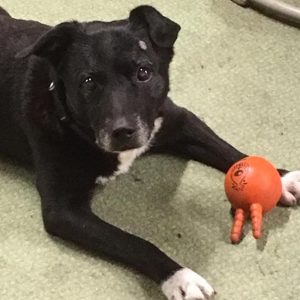 Molly
Date: February 25, 2020
My beautiful girl Molly left us on Thursday after a massive heart attack, on the same day as I lost my Father in law Roly after a short stay in hospital. She will be deeply missed by us all and by all the customers in the K9 Crusaders charity shop 'Gone to the Dogs' in Redruth where she was a permanent fixture, always playing with anyone who would throw the ball for her.
← Back to RAINBOW BRIDGE MEMORIALS

If you wish to have your beloved pet added to our list of memorials then please email us at k9crusaders@btinternet.com quoting "Rainbow Bridge" in the title. Please feel free to add a photo, date and any message you would like included.