Welcome to our Memorials pages, where all our beloved furbabies can be remembered with love.
These beloved dogs are friends of K9 Crusaders, their family are supporters of ours and wished to have their dogs memorialised here with us. They are all remembered with love.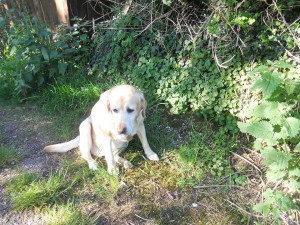 Bonnie
Date: May 26, 2013
Sadly tearfully we had to say goodbye to Bonnie just few hours after photo was taken ,. She has now gone to Rainbow Bridge where her friends were waiting for her .! 'Dev' is missing her best friend dreadfully ! As we both are ,. R.I.P. Bonnie you were a very special dog , faithful friend .! xx
← Back to RAINBOW BRIDGE MEMORIALS

If you wish to have your beloved pet added to our list of memorials then please email us at k9crusaders@btinternet.com quoting "Rainbow Bridge" in the title. Please feel free to add a photo, date and any message you would like included.