Welcome to our Memorials pages, where all our beloved furbabies can be remembered with love.
These beautiful souls are all dogs which have lived as Sanctuary Dogs with K9 Crusaders. Many have been neglected, abused or mismanaged to an extent where they needed the security and stability that the kennels provide. They are all our K9 Family and have a very special place in our hearts.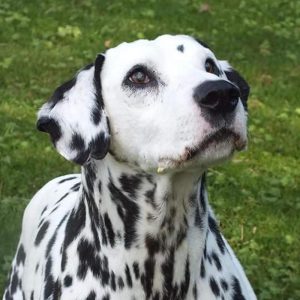 Stanley
Date: January 23, 2020
STANLEY, aged approximately 20 years. It is with the deepest sadness that we announce the passing of K9 Crusaders Sanctuary dog Stanley.
Stanley, our great survivor, finally succumbed to old age.
Apart from arthritis, and a heart murmur, for which he was on long term medication, Stanley continued to amaze us all with his resilience to the ravages of time.
Of late, however, his interest in his favourite activities of going for walkies, and eating started to wane, and he became increasingly disorientated. His irrepressible spirit was leaving him.
The vet confirmed that at Stanley's great age, there was nothing he could do to turn back the clock. Stanley's body had simply worn out.
On Thursday January 23rd, at 8.55am, our wonderful Stanley gained his wings.
He went peacefully.
Sleep well, darling boy. You have more than earned your rest. The end of an era.
Thank you, Sam, and the staff at Clifton Villa, for your unwavering kindness and care.
← Back to RAINBOW BRIDGE MEMORIALS

If you wish to have your beloved pet added to our list of memorials then please email us at k9crusaders@btinternet.com quoting "Rainbow Bridge" in the title. Please feel free to add a photo, date and any message you would like included.