Welcome to our Memorials pages, where all our beloved furbabies can be remembered with love.
These beautiful souls are all dogs which have lived as Sanctuary Dogs with K9 Crusaders. Many have been neglected, abused or mismanaged to an extent where they needed the security and stability that the kennels provide. They are all our K9 Family and have a very special place in our hearts.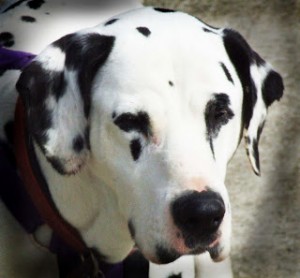 Wilfred
Date: May 31, 2012
I am very sad to say that our oldest sponsor dog Wilfred, passed away at the vets today. We believe that he was aged about 16 years.
He came out of his bedroom to have breakfast this morning and he was unable to use his back legs properly. The vet deduced that it was either calcified vertebra that had disintegrated or that he had a spinal tumour and neither was treatable, especially given his advanced years. The decision was made that he should be allowed to go and he slipped peacefully away with his Aunties Sue and Kate by his side.
He had been enjoying a luxury retirement and was out walking yesterday in the field, so luckily there was no prolonged illness and no suffering.
He is survived by his best friend Stanley.
Sleep well old friend xxx
← Back to RAINBOW BRIDGE MEMORIALS

If you wish to have your beloved pet added to our list of memorials then please email us at k9crusaders@btinternet.com quoting "Rainbow Bridge" in the title. Please feel free to add a photo, date and any message you would like included.