The announcement you have been waiting for ……… we are opening our new shop on Monday 11th December in REDRUTH!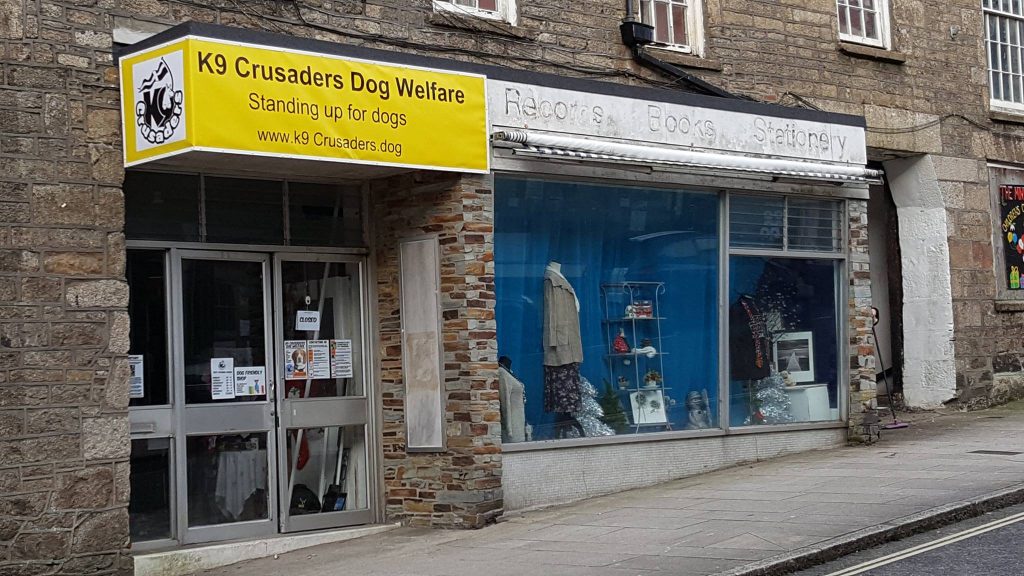 We have taken over the old John Olivers/ Emporium shop opposite Superdrug (33 Fore St) and it will be full to bursting with bargains.
OPENING HOURS
MONDAY 10am – 4pm
TUESDAY 10am – 4pm
WEDNESDAY 10am – 4pm
THURSDAY 10am – 4pm
FRIDAY 10am – 4pm
SATURDAY 10am – 4pm
SUNDAY CLOSED
WE WILL BE CLOSED OVER CHRISTMAS PERIOD FROM 22ND DECEMBER TO 3RD JANUARY
Any donations of clothing, bric-a-brac, cds, dvds, small items of furniture would we very welcome so before you chuck it think of the dogs!!
Hope to see you there very soon.