About the Buy A Brick Scheme
Buy a brick to help us expand our kennels and get your customised brick design on our website for all to see.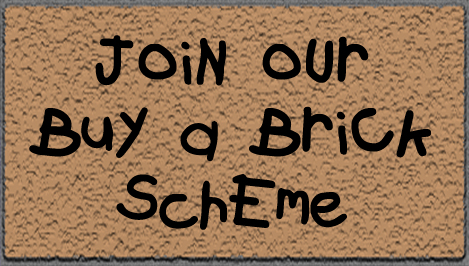 All you have to do is complete your brick with whatever details you would like and leave the rest to us. There are some examples of bricks already donated on the Buy a Brick Wall of Fame tab to get you started.
When you have completed your purchase, you will be emailed your brick template which you can decorate on your PC how you like and email back, or if you would rather you can print it out and write on it with a felt tip pen. It may then be posted to the following address:
K9 Crusaders Dog Welfare
c/o Homestead
Sparry Lane
Carharrack
Redruth
Full instructions will be provided on the email.

Buy A Brick Wall of Fame
BIG THANKS to the following donors:
Purchase your Brick