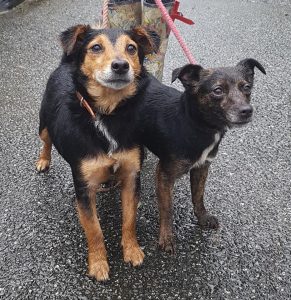 MAYBE CHRISTMAS is nearly upon us, but still they come…the innocent victims of human circumstance and tragedy.
Tizer and Tizzy are 5 years old, brother and sister, friendly, affectionate and sweet natured.
Top of their Christmas list is a new home, and a new family who will be happy to take on this gorgeous pair, and spoil them rotten.