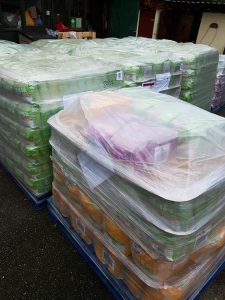 AND ANOTHER amazing day, courtesy of Claire and the 'Do the Right Thing' team.
It started with the arrival of a very large lorry…we moved our cars out of the yard…and then this happened…yes, 9, NINE full pallets of Iams dog food-a whole year's supply!
How on earth do you say thank you for such care, concern and generosity?