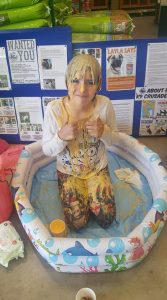 Is there anyone reading this who would like to get more involved with fund-raising for K9 Crusaders please?
We organise fun dog shows where you could help run the ring, help in the kitchen or on our stalls. We also have several collection opportunities booked where we are looking for volunteers to stand with buckets. You would be paired with one of our experienced regulars to begin with.
Our charity shop could use some extra help too, if you'd rather try some retail work.
Please contact us if this is something you think you could do to help the dogs who rely on us. Thank-you