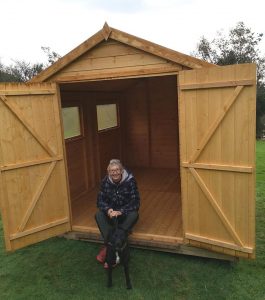 REMEMBER THIS? A delivery courtesy of the 'Do the Right Thing', team?
Its now THIS-a fabulous new, and desperately needed, storage shed!
We would like to thank the wonderful group at Robert Dyas for their kindness and generosity in supplying the shed, and the two great guys who came out to do the assembly. Nothing is ever straightforward here, but they worked with commitment, speed and efficiency to give us a completed shed.
We are truly overwhelmed, you have no idea how much this helps us to improve our organization and management of our site for the dogs in our care.
From all of us-thank you.