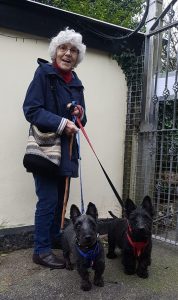 THEY COME AS a pair, they are black, and they are older boys. Perhaps these are some of the many reasons why beautiful Ronnie and stunning Storm have notched up a ridiculous amount of rejections, until today….
Following a very successful homecheck and home visit, our fabulous boys are finally going to their very own home!
We cannot thank their lovely new mum enough. Have fun, boys-it'll take you all week to sniff your way around your new garden!