Welcome to our Memorials page, where all our beloved furbabies can be remembered with love.
Losing a loved one is always hard, but as long as they are remembered they are never truly gone. Join with us in celebrating the life of these precious souls. All the dogs below are rehomed by K9 Crusaders.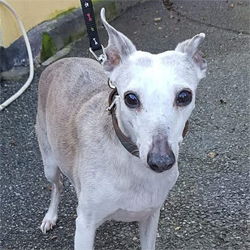 Willow
Date: January 27, 2018
JUST OVER 10 years ago, we rehomed this precious little girl. She had endured a shockingly hard life prior to coming to us. She certainly landed on all 4 paws with her new family, who worked so hard to show Willow that life could be good. Wrapped in love, little Willow finally left for rainbow bridge last night after a massive seizure. She was 14 years old. End of an era, little girl. Rest easy now.
Thoughts are with her grieving mum…
← Back to RAINBOW BRIDGE MEMORIALS

If you wish to have your beloved pet added to our list of memorials then please email us at k9crusaders@btinternet.com quoting "Rainbow Bridge" in the title. Please feel free to add a photo, date and any message you would like included.