Welcome to our Memorials page, where all our beloved furbabies can be remembered with love.
Losing a loved one is always hard, but as long as they are remembered they are never truly gone. Join with us in celebrating the life of these precious souls. All the dogs below are rehomed by K9 Crusaders.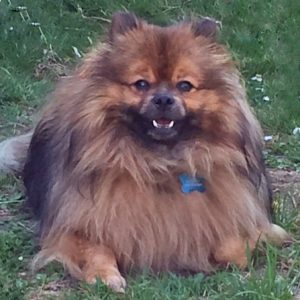 Hulio
Date: November 18, 2017
SOME OF YOU will recognise little Hulio from our 'dogs needing homes' section.
It is with deep sadness that we have to announce that this beautiful little man has passed away. He was barely 2 years old.
Hulio was due to be admitted to our kennels for rehoming, but became ill last week. He went downhill very quickly, and tests at St Columb veterinary hospital revealed he had terminal cancer.
Our thoughts are with Hulio's family. Although his mum was unable to keep Hulio due to failing health, she wanted him to find a new family, with whom he would live a long and happy life.
His sudden demise has been devastating, and has affected all of us.
RIP dear little Hulio. Fly high over the bridge…free from pain now, no more suffering.
← Back to RAINBOW BRIDGE MEMORIALS

If you wish to have your beloved pet added to our list of memorials then please email us at k9crusaders@btinternet.com quoting "Rainbow Bridge" in the title. Please feel free to add a photo, date and any message you would like included.