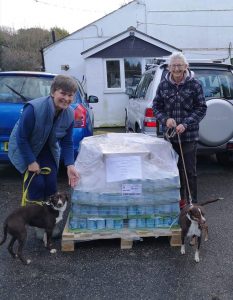 HUGE THANKS to Nature's Menu for the second part of their fantastic donation. Sisters Coco and Bailey have inspected the consignment, and heartily approve!
If the dogs' enjoyment of the first Nature's Menu donation is anything to go by, there will be much lipsmacking, shiny bowls and satisfied sighs when we break open this one!
From all of us-Thank you, Nature's Menu!