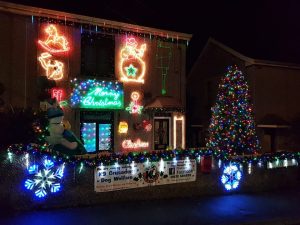 BIG SHOUT OUT to K9 Crusaders supporters Danny Daniel James and Steve!
Remember Danny's fabulous light display at Christmas?
We were delighted to welcome Danny, and his mum, when they arrived laden with donations from the Bodmin community-bedding, food, accessories, and £46.35 raised from the light display.
Thank you to all of you who donated, and of course to the amazing Danny for organizing the light display and collection point.
Thank you all-your gifts are life changing for the dogs who benefit from them.