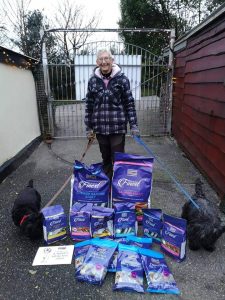 First donation received after the Do The Right Thing interview.THANK YOU Claire Colley, and the Do the Right Thing team, and of course Fish4dogs, for this fabulous donation of food!
Ronnie and Storm are on quality control as they love fishy flavours!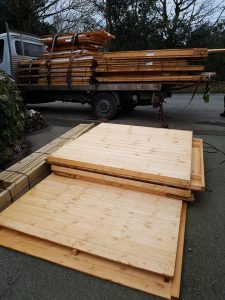 DAY 2…another delivery courtesy of the 'Do the Right Thing' team!
Thanks to driver Richard, who has come all the way from Nottingham with a donated storage shed!
And again…how on earth do you say thank you for such overwhelming generosity…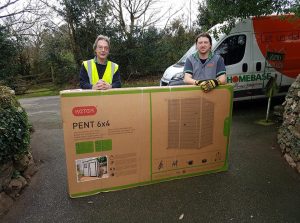 NO SOONER had the lorry left, 2 lovely guys from Homebase arrived with the small shed…courtesy of Do the Right Thing!