Life for much loved dogs Jazz and Blue changed forever when their mum took ill. For the last few years, as their mum battled her illness, this tragic pair have not had the life we would all want for our dogs.
Blue's Illness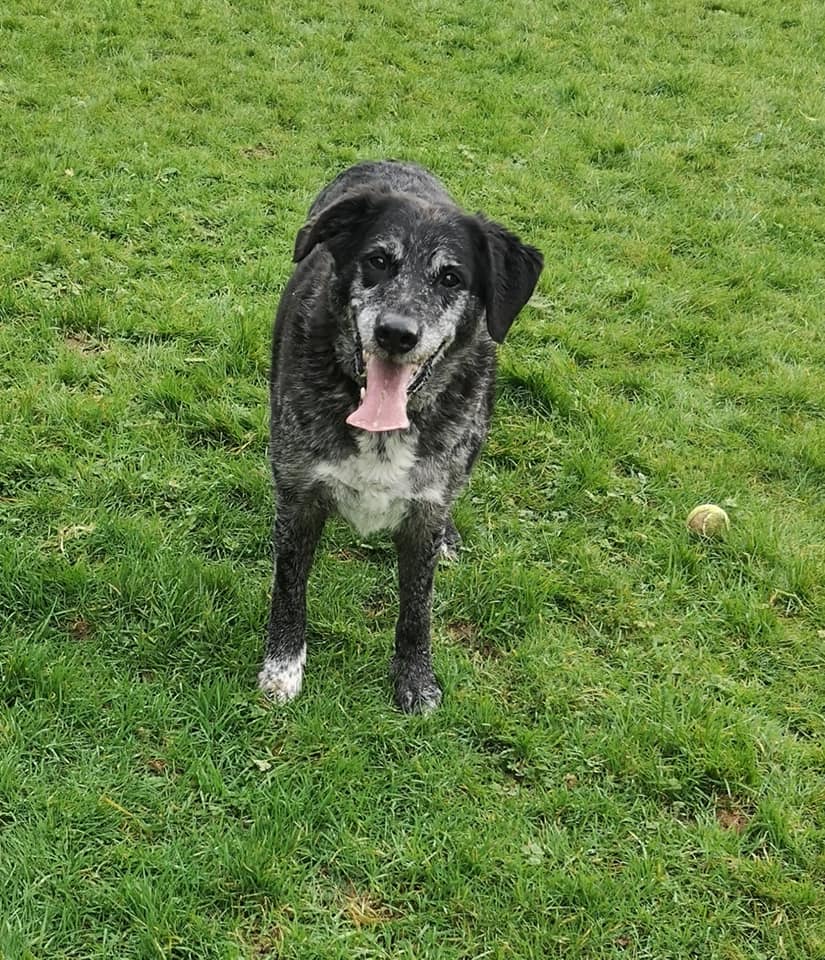 When they came to us, we were told that Blue had a very messy, open mammary mass which had not been investigated. She had been having uncomfortable, difficult seasons too. We lost no time in getting a veterinary assessment for these happy, affectionate dogs. After all they have gone through, we are determined that their needs are now going to be a top priority. It is their time to shine.
Our wonderful vet shares our determination to give Blue the life she deserves.
Surgery
Tomorrow Blue is going for surgery. She will have bloods taken and x rays done. The mass will be removed, along with anything else that might be affected, and she will be spayed. She will remain as an inpatient until she is well enough to be discharged.
Jazz and Blue are only 7 years old. We know they look so much older-a telltale sign of the hardship they have endured. They are full of life, with the sweetest natures imaginable. They love to play and cuddle, and they love their food.
Tragedy can strike any one of us, anytime. When we can no longer care for our beloved dogs, who else will?
Please Help Blue
This is what we do, but we need your help to keep doing it.
Please help us to get Blue the surgery she needs.
Please donate now for Blue. We need to raise £2,000 for her surgery.
Donate through our TotalGiving page direct
Paypal: k9crusaders@hotmail.co.uk
Bank transfer: sort code 20-87-94 Account no 73625575
By cheque payable to K9 Crusaders
Let's do it for Blue! Thank you