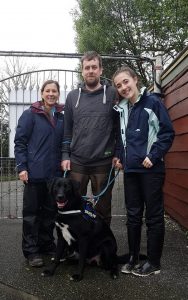 DELIGHTED that Ollie and his family dropped by today! Ollie is looking fab, and is clearly enjoying all life has to offer.
He didn't forget his mates here who are still looking for their 'special' person, and arrived with a welcome bag of goodies.
Thanks so much for giving Ollie a wonderful home, and for dropping by today.