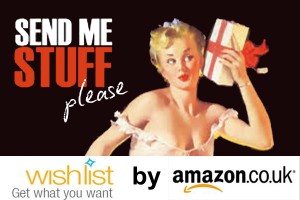 We have set up a wishlist through Amazon of things which we require for the dogs at the kennels, ranging from blankets and toys, to food and treats.
All you need to do is look through the list until you find something you would like to donate, then add it to your basket as normal. Our postal address is already included for you (the 'gift registry address'), and Amazon will simply send the items on to us. It's that simple!
If you feel like you wish to purchase a gift for the dogs then there is a huge variety here of things that we REALLY need. Thanks for looking.
There's 5 pages in all price ranges, so scroll through and take your pick.