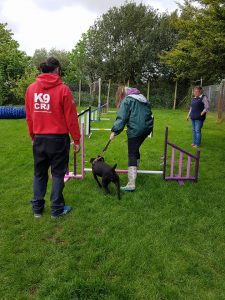 WE HAD A fantastic training and fun agility session at the kennels tonight, attended by some of our volunteers and kennel staff. It was run by the fabulous Sheila from Baddogz, and featured Ollie and Tammy, with a guest appearance from Doris and her dad.
Thank you so much, Sheila-we all had loads of fun!
Looking forward to more of the same on Monday!
Meanwhile, here are a few pics of the fun and games.